Brilliant Directories is one of the best directory building software for beginners. It is packaged as a fully integrated solution for users to build professional looking software.
The overall good performance of this software made it a market demand and raised curiosity among people to know about how this software actually works, what its best features are, and if it is right for them.
Also, you might be curious to know what packages the Brilliant Directories serve and if there is an offer that you might enjoy. Well, there's good news for you as AppSumo brings a great deal for you.
To answer these queries, many of you must have been looking for in-depth Brilliant Directories reviews. Let's have a look at all the details and offers.
Brilliant Directories At A Glance
Brilliant Directories is directory software for online entrepreneurs and associations, that is hosted in the cloud. Users may search for materials and users using built-in searching modules that allow them to research by category, region, keyword, and other characteristics.
The software is offered as a membership or for a one-time purchase. It's a one-stop solution for customizable web design and web management with tons of user-friendly features and services.
Brilliant Directories Features
Brilliant Directories offer a wide range of features. The best thing about Brilliant Directories is that it's easy to use. Their services can benefit a wide range of sectors. They provide some key features which make things easier for their clients.
Search-engine based features
The great thing about Brilliant Directories is that they let you put your own thoughts and preferences into play. Their features are client-friendly and are easily accessible. You can categorize your information and use the filtered searching method so that customers can easily find the content and members by location, category, and keyword. They will integrate your website with the most efficient search engines and websites.
Subscription Methods And Tools
There are both free and paid subscriptions available. You can choose from monthly, semi-annual, or annual subscriptions. They use integrated payment processing, which makes it easier for a customer to unsubscribe after paying once.
They also have automated payment services that will manage due payments and sales of other products and services. Plus, they have more than 40 email templates and SEO tools, which are really handy.
Promotion And Policy
Brilliant Directories use the latest marketing policies and offer the most updated services. They mainly focus on social media marketing, which is crucial these days. Besides, they have a well-developed support team that can help a client find what he is looking for.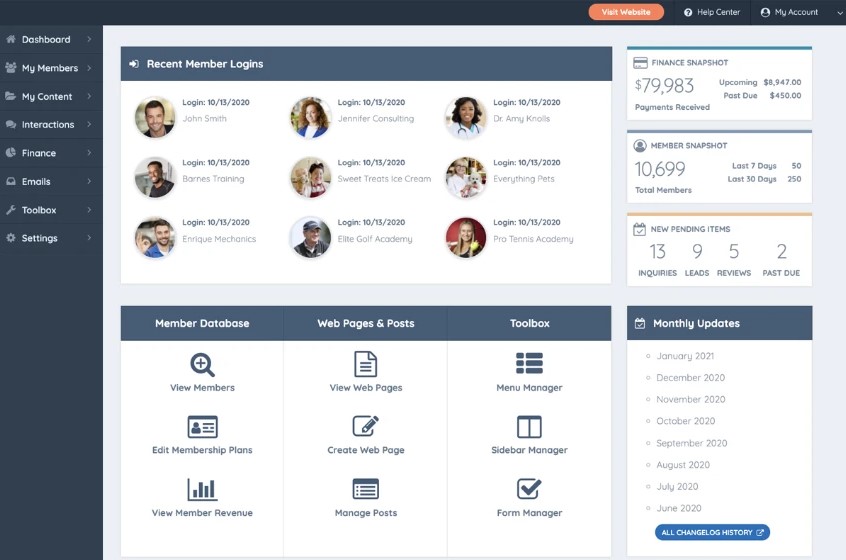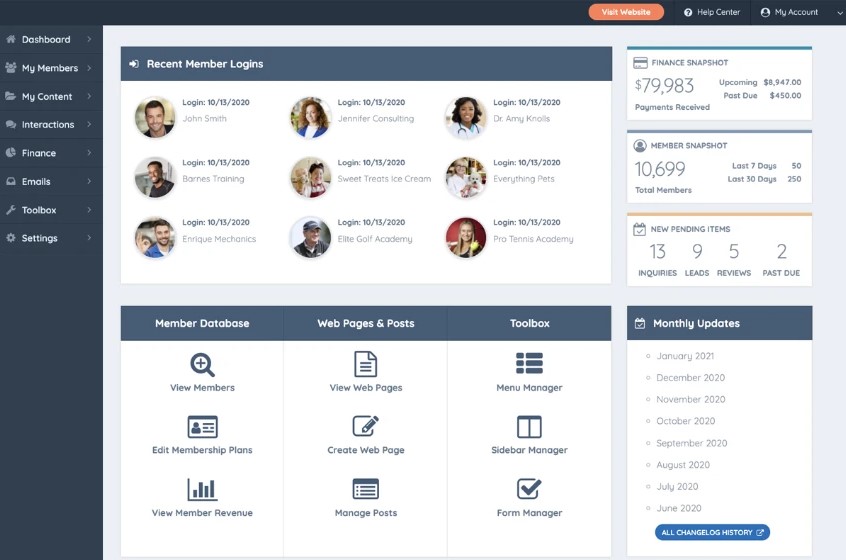 The Technical Features Of Brilliant Directories
You can use Brilliant Directories with most of your devices. It is made for versatile use. It can be used with-
Other Features
What Brilliant Directories Offer
Brilliant Directories offer services for various purposes and targets different industries. This directory software has tools for managing memberships, publishing content, and monetization.
Some directory software services are used by small business holders, while the giants serve the biggest enterprises. The best thing about Brilliant Directory is they serve all sorts of Business including
The service of Brilliant Directories makes it stand out in the market. The best-offered services-
User Friendly
The simplicity of use has been one of the finest aspects of this software. You do not have to hire a technical professional to set up your site. Due to the extremely basic and straightforward design characteristics available, even a novice would be adequate.
It allows you to include your ideas in any website design because of its extensive palette of colors, fonts, and different layouts. All of this with only a few mouse clicks.
Flexibility With Promotional Activity
Keeping the popularity of social media advertising in mind, Brilliant Directories allows you to add connections to various social media pages to your software's homepage. It also combines with your social sites to ensure that you are not losing out on promotional aspects and chances of interacting with your consumers.
Support Tools
Whether you need to understand something, need a guideline, or a designer to help design your website, Brilliant Directories offers it all. You can use the personal assistantship, call the helpdesk, email them or watch the video tutorials for a guide through the software.
You can also use the other tools in the software to promote, improve and maintain your business.
Keeping Track of Customers
You may offer your clients personalized membership packages. Collect fees on a month-to-month basis or annually, or just give them away for free. Brilliant Directories provides you with all of your alternatives.
Its Member Manager makes it easy to find members, as well as check their purchase and email records. To make things easier, you may transfer all of your customers from your current website using CSV files.
Attracting Thousands of Customers
Brilliant Directories gives you the freedom to create and manage your website the way you want it, with a broad choice of directory themes to pick from. It also includes a Lead Generation Tool feature to ensure that you don't lose out on potential clients along with email marketing. It also aids in the creation of SEO-friendly site content, allowing people to quickly locate you on the Web.
Packages of Brilliant Directories
Brief Directories have a free trial option. Except for a few types of packages for the users to choose what suits them best.
| Type of package | Pricing |
| --- | --- |
| Starter Monthly | 147 USD/month |
| Power Monthly | 247 USD/month |
| Power One Time | 1500 USD |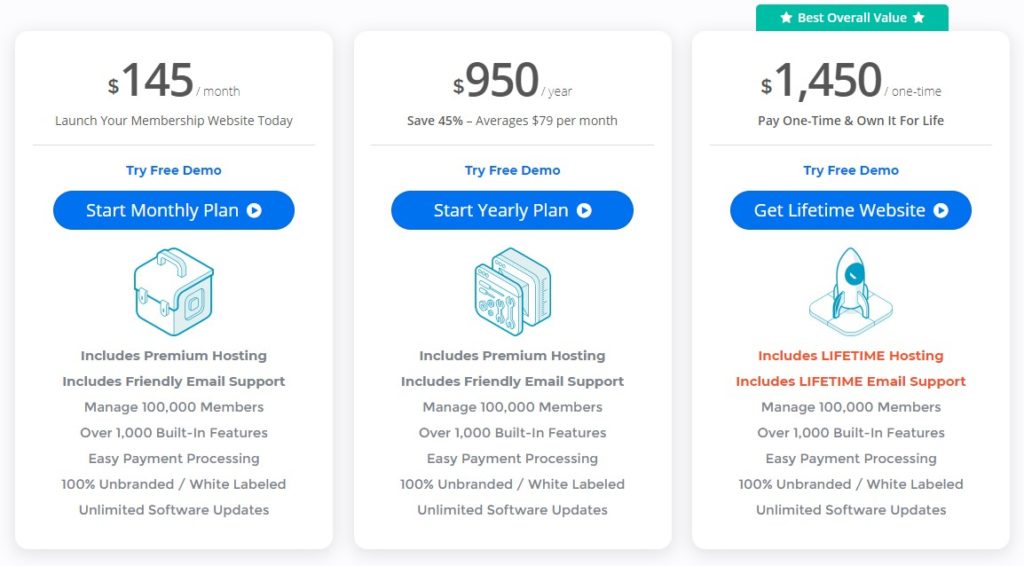 Offers for Brilliant Directories with AppSumo and Many More
The starter package for Brilliant Directories normally costs $145 a month, but with AppSumo, you will be able to have a lifetime membership for only $89.
AppSumo provides weekly discounts on the greatest tools for starting, developing, and expanding your online business. One of the best aspects of AppSumo's discounts is that, in most offers, users receive lifelong access to the goods, which means you only need to purchase the products only once, which usually runs on a monthly subscription system.
AppSumo offers lifelong discounts on business products like Ninja Outreach, Rocketium, and TARS, and so many more. In addition to this, there's a Briefcase package by AppSumo, which is an all-in-one toolbox with over 30 products to help you develop your business if you are an entrepreneur or starting a business.
If you want to get Brilliant Directories through AppSumo at a discounted rate, click here
Brilliant Directories Reviews From Users
Brilliant Directories has been rating an average of 4.7/5 stars till now. With an average of approximately 97 percent positive reviews and an even better portion of users recommending it to their friends and colleagues, Brilliant Directories has gained a lot of fame among users and, especially, beginners.
It is well known for giving the best value for the money it costs, having updated features, easy usability, and the support it offers to its customers. Also, it has been mentioned many times in the Brilliant Directories reviews that it lets users build their websites in a really short time. Some of the users even mention being able to start their own membership website in less than a week.


How Much Would Brilliant Directories Help You As A Beginner
Brilliant Directories is provided with all of the conveniences of a minimal directory site and instructions for you if you are just getting started. For example:
Conclusion
The Brilliant Directory is an excellent resource for aspiring business owners. From the Brilliant Directories reviews users publish, it can be seen that this package's user-friendly capabilities and functionality have proven it to be very popular among web designers.
The program has assisted hundreds of enterprises, including several well-known organizations. It's also ideal for business strategies. So, if you have any worries about using the Brilliant Directories, give its free trial package a shot and buy the packages at an offered price from here.